UK National Decade Committee
Stakeholder Map
This stakeholder map has been created by the National Decade Committee to help deliver its mission - to amplify the UK's collective voice in accelerating transformational ocean science to facilitate the delivery of clean, healthy and resilient, productive, predicted, safe, accessible, inspiring and engaging oceans and seas.
Collaboration is essential as with the climate emergency, we all cross the line together or none of us cross it at all. We must all break down barriers and work together in order to succeed.
Click on the image below to view the full stakeholder map: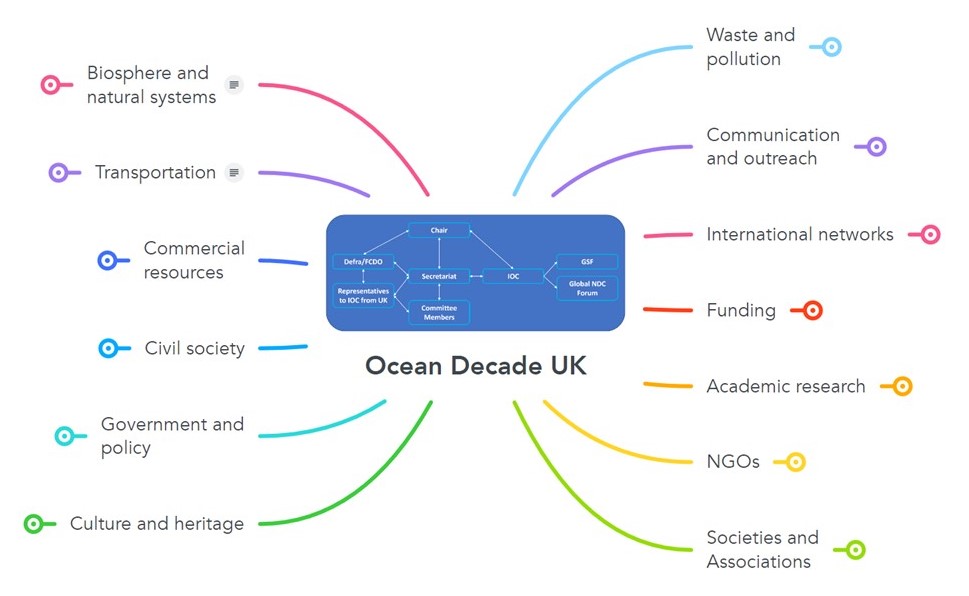 The map can be navigated as follows:
Left click and drag your mouse to move the map.
Press CTRL and use the mouse wheel to zoom in and out.
Click on the dotted circles to expand / collapse a stakeholder section.
If you wish for your organisation to be included on the map, or you would like existing details updated, please contact us.